Dance Show Critique
Attend a
community dance performance
and write a one page critique addressing the following:
Costuming
Music Selections
Lighting
Stage Presence
Quality of Dancing
Overall feelings toward the performance
You may also select
2 regions
from the videos below if you are unable to attend a community performance:
PLEASE NOTE:
In order to receive credit for this assignment your response must be well organized, thorough (address all parts of the prompt above), and at least 1 full page of writing. It may be helpful to type out your response in word processing software before pasting below.
---
Mini-lesson
Research a folk legend, dance, or song originating from the region your class is currently working on and present a 5 minute lesson explaining your findings. You will also need to submit an outline of presentation below:


Powered by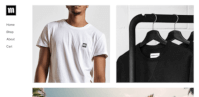 Create your own unique website with customizable templates.