I would first like to begin by expressing how proud I am of each and every one of our 2016-17 audition candidates!

Each of you did a wonderful job at putting your nerves and stresses aside to really focus on doing a job well done during the audition process. I applaud each of you for taking this next step toward improving your experiences as a growing performer and young adult.

Below I have provided the tentative 2016-17 school year cast lists for the Advanced Folklorico 5, 6 and Performing Folklorico 7, 8 level classes. Please understand that this list is subject to change depending on factors that may arise in class or with master scheduling needs from the counseling/administration departments. Should you have any questions or concerns, please contact Bruno Loya via email at bruno.loya@tusd1.org, or in person.

Congratulations to our 2016-17 Los Tucsonenses Cast!
Advanced Folklorico 5, 6
Nora Baltierra Mendivil
Olivia Borbon Campbell
Giselle Caballero
Eric Caballero-Ruiz
Alicia Campas
Trinity Canada
Marco Cardenas
Taylor Crandall
Valeria Figueroa
Angelica Figueroa
Angelique Gonzalez
Victoria Gracia
Alexa Guajardo
Angela Jimenez Chavez
Ilyana Knudsen
Adelys La Turco
Antonia Leon
Isaias Leon-Castaneda
Carlos Lopez

Michaela McKenzie
Rosalie Nunez
Blanca OleaAlcaraz
Victoria Quintana
Ileanna Quintanar
Larisela Ramos
Alexandra Rios-Perez
Selena Robles
Stephanie Rodriguez
Alexa Roman
Sandra Rubio
Mary Ruiz
Monique Sanders
Melissa Serrano
Lydisse Valdez Espinoza
Ivanna Valdivia
Monique Valenzuela
Brisa Zamarron
Performing Folklorico 7, 8
Rey Campos
Laurissa Castaneda
Esteban Cruz
Alexis Dionicio
Zarina Durazo
Marisol Espinosa
Elizabeth Flores
Manuel Gallego
Cristian Gaxiola
Sarina Grijalva
Karla Lopez

Gabrielle Lopez
Devin Lopez
JoseLuis Loya
Michaela Miranda
Clarissa Moreno-Lopez
Andrew Nezat
Gabriella Patino
Adriana Riesgo
Daniel Salomon
Danitza Santa Maria
Dani Villascuesa
Powered by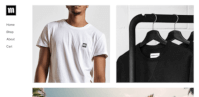 Create your own unique website with customizable templates.