2017 Fall audition Results
Below are placement audition results for Period 1 in the 2017 Tradiciones de Mi Tierra show. Placement was determined by a 3 person panel of judges & video recording of preliminary in-class auditions. For each region (Colima, Guerrero, Campeche, Jalisco) judges scored dancers on a scale of 0-10. The total score given by each judge was added together for a max score of 30 points. The highest score and cut off score are provided beneath each placement list. Please see Mr. Loya if you would like to know how your personal score compares to the high & cut off score for placement.
Colima
Danitza
Gaby
Ilyana
Clarissa
Sarina
Adelys
Blanca
Sandra
Antonia
Valeria

High Score: 30
​Low Score: 17

Palmero
Eliana




Guerrero (Gusto)
Sarina
Gaby
Mich
Clarissa
Danitza
Eliana
Ilyana
Blanca

High Score: 29
​Low Score: 19

Campeche
Sarina
Clarissa
Eliana
Gaby
Adelys
Mich
Ilyana
Danitza

High Score: 30
​Low Score: 16

Jalisco (Negra/Jarabe)
Gaby
Ilyana
Eliana
Adelys
Isabel
Danitza
Mich
​Sandra

High Score: 25
​Low Score: 13
Carnaval
​Dre
Alicia
Angelique
Claudia
Domonique
Eliana
Giselle
Ivanna
Alexa
Kyana
Mich
Nora
Taylor
Victoria
​Zarina
Mariquita
Adelys
Dre
Alicia
Angelique
Antonia
​Blanca
Clarissa
Claudia
Danitza
Eliana
Gaby
Giselle
Ilyana
Isabel
Ivanna
Alexa
Mich
Nora
Taylor
Valeria
​Victoria
Alazanas
Dre
Alicia
Angelique
Antonia
Blanca
Valeria
Victoria
Taylor
Ivanna
Giselle
Alexa
Claudia
Domonique
Nora
Kyana
Clarissa
Sarina
​Zarina
Powered by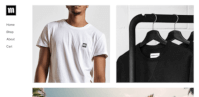 Create your own unique website with customizable templates.